Introduction to Intra/Social Entrepreneurship
September 18th, 2020 @ 15:00

-

October 30th, 2020 @ 20:30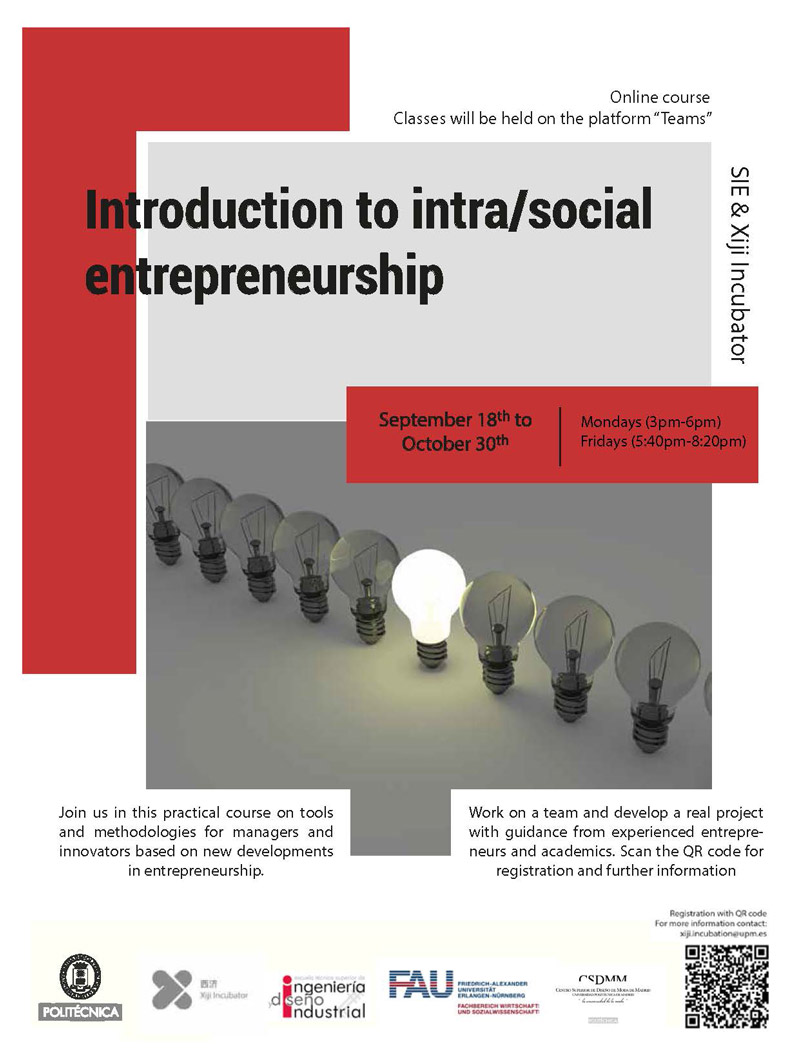 Join the course "Introduction to intra/social Entrepreneurship" and learn to succeed in the rapidly evolving online world. In this practical course, you will discover tools and methodologies for innovators, based on new developments and opportunities presented by the internet's growth.
Participants will work on teams and develop a real project with guidance from experienced entrepreneurs and academics.
The course consists of several parts; creative (design) thinking to look for ideas, re-shaping of ideas for them to become project proposals, value proposition, experiment design, prototyping and use of tools and methodologies such as business model canvas and lean start-up. The course will emphasize the practical side of the tools and will introduce related key concepts on the innovation / intra / social / entrepreneurial ecosystems with a particular focus on Spain and the opportunities related to China / Shanghai.